On December 3 at the lovely historic Carlu venue in downtown Toronto I had the chance to attend Next Media's industry conference and the Digi Awards to celebrate the brightest stars in Canadian digital content, marketing and media. What better place than Toronto to host the event? – A hub for digital agencies working with film directors, TV producers and broadcasters.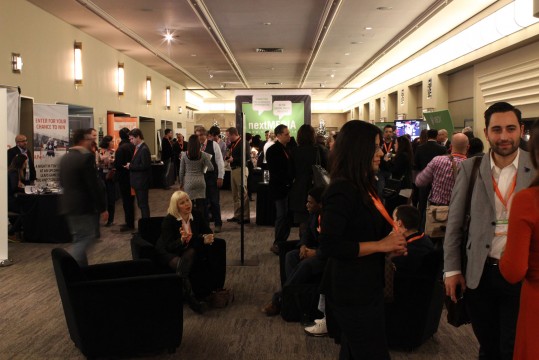 With the broadcast industry evolving on multiple platforms and with the rapid progression of second screen, transmedia and social TV, it was fascinating to hear about the range of projects presented at the awards by the hilarious and energetic host, Big Brother Canada's Arisa Cox.
As Tessa Sproule, the Director of Digital Content at CBC, told me during the industry conference, "Digital is in the DNA of how we produce content, and the executive producer of a series is now responsible for how the story is told across all platforms." At the CBC, Sproule's role is to influence decision making in how they produce shows like Dragon's Den – Not as just a TV show but as an experience overall. " The center is still broadcast first," said Sproule, "because that's still the place that we get our bread buttered right now, and that's the nature of the industry, but… we use digital as a mode for content discovery and distribution and we have started thinking in a much more sophisticated way about how Canadians get to us and how we are relevant – not just on TV screens … but in vastly different ways, on phones that are mini super computers," and so on.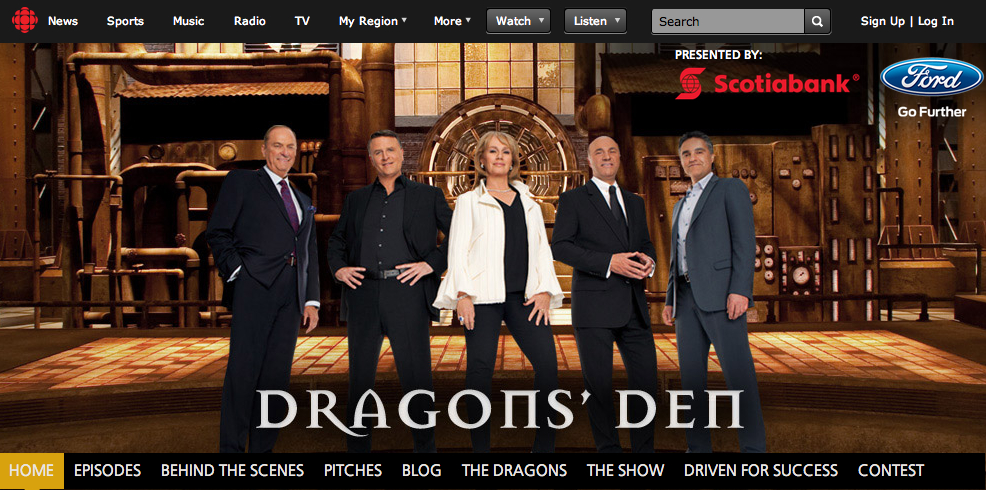 Sproule said the CBC currently works strategically with each story that they're telling to look at how audience engagement and interaction can work best within that narrative. "It might be best on broadcast, or we might need a more deeply immersive ecosystem approach to the story," she said. Sproule said she looks forward to the future for the industry: "We're going to see some amazing stuff. I don't know what that is, but I look to the great amazing storytellers in the future to do that."
Among the awards handed out this year was the award for best Fictional Webseries, which went to a truly multi-platform project, the alternate reality (AR) murder mystery called Le Judas – a series that may very well be a forecasting barometer of what's to come in the media landscape. Not only does Le Judas include webisodes and broadcasts on Radio-Canada.ca, it also involves players with interactive web activities, live events, cell phone texts, old fashioned postal mail, emails, 16 active social networks, fake websites and real blogs, as well as a contest for thousands of players to compete for $10,000 in prizes.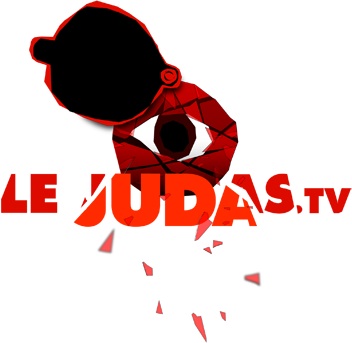 I spoke with Ziad Touma, the producer/director of Le Judas from Couzin Films, who accepted the award for their mystery game: "the story of a landlord who gets killed because he put surveillance cameras in all of his tenants apartments." "There are 6 murder suspects (characters) who live on social media during the investigation in real-time, and the game players can go online and spy on them to see what kind of information they're exchanging. There is also user-generated content that compliments the footage we shot," explained Touma.
"The players are really immersed beyond the fiction," said Touma, who launched the game at a 500-person party during Festival du nouveau cinéma, at which they had the cops (actors from the AR mystery) show up to arrest the suspects in the game.
That was the rabbit hole for the series, which culminated in thousands of players engaging online and 10 finalists who went to the apartment set where the fictional murder happened to do a suspect interrogation that was also filmed for the web series. The entire webseries was filmed in stages and carefully orchestrated for a release across platforms so that it would play-out well in real-time over 3 months for the game players. Now they have replaced timely events on the website with evergreen content that can be consumed by new game players.
For the webseries film shoots Touma and his team employed 8 hidden robotically controlled cameras that could zoom in to get close ups, which he says allowed the actors more freedom to interact unhindered by camera equipment and crews. Touma says that one of the actresses was even nominated for her performance at Les Prix Gémeaux, the French language awards comparable to the Canadian Screen Awards.
So far, Couzin Films has worked with several partners in various capacities: KngFu, a digital agency who spearheaded their game mechanics; the NewAd agency and a journalist from NighLife.ca who contributed to major media support; and Future Shop which donated prizes. Now Touma said he and his team are shopping for a broadcaster or brand partner to sell the format and tech engine behind their website in order to launch the English version.
Other awards showcasing broadcast-related innovation included the best in Cross-Platform Fiction, given to Continuum Interactive, the online series created by Secret Location for Showcase Television. Meanwhile, the award for Cross-Platform Non-Fiction went to The Defector, an interactive web documentary and feature film, and The Movie Out Here by Grip Limited featuring Kokanee beer won the award for Branded Entertainment.
This year the Digi Awards offered lots of opportunity to hear from leading professionals about their projects and the future trajectory for film and TV. Congrats to all of the nominees for another successful year! I'll be keeping my ear to the ground for what's to come in the year ahead.
—
This article was originally published in Torontoisawesome.com