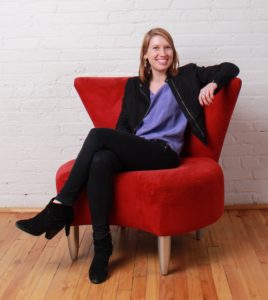 Amanda Connon-Unda is 'Sampling Culture', a forward-thinking content creator and PR strategist who partners with technology and media enterprises to effectively connect with their audiences through content and community experience marketing. I have more than 8 years experience in content and field marketing and a Masters of Journalism.
My demonstrated knowledge in communications and flair for working collaboratively enables me to develop high-performance teams and campaigns. My passion for the creative process has fostered a talent for encouraging innovation, which results in effectively bringing companies and customers together. I believe that strong concepts behind campaigns, meaningful events and compelling stories facilitate strong bonds between brands and their followers.
My unique understanding of leadership communication and organizational modelling has enabled me to develop advanced insights into the related challenges and opportunities at fast-growth companies.
Learn more about what I do:
Digital Marketing: Developing SEO, SEM, and social media strategies.
Content Marketing: Project management, strategy and writing: e-newsletters, branded collateral, videos, blogs, websites.
Media & Influencer Marketing: Relationship development, publicity, events.
Marketing Strategy & Research: Persona development, SWOT analysis, Brand positioning, Messaging guidelines, annual budgeting.
Agile Team Insights: Creating role descriptions and hiring, mentoring on Scrum for marketing teams.
Let's Connect:
If you think I can work with your marketing team, guide your marketing strategy, or speak at a conference on any of the above topics, please email me.
You can also add me on these networking sites: